Return orders can be created via "Warehouse management – > Retour".

First select a client and a warehouse, then use the reference number to search for a goods issue order and mark it for return. If the reference number is known, the remaining data is added automatically, otherwise you must enter it manually.

Also specify a return date.
You will now be prompted to enter the barcode of a current "goods issue order". Alternatively, you can click on the blue text below and select the order from a list of current orders. Confirm your entry.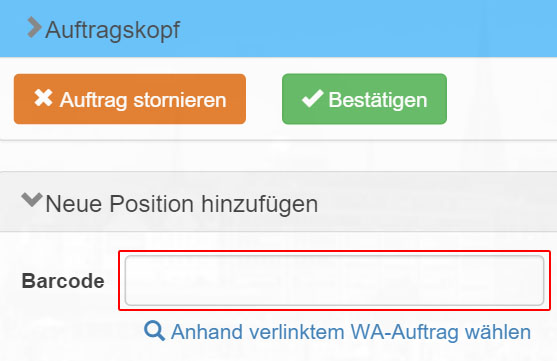 Now click on "Confirm".

Finally, click "Close Job" to complete the procedure. Your record is now saved.